Commission Rebates For Las Vegas Homebuyers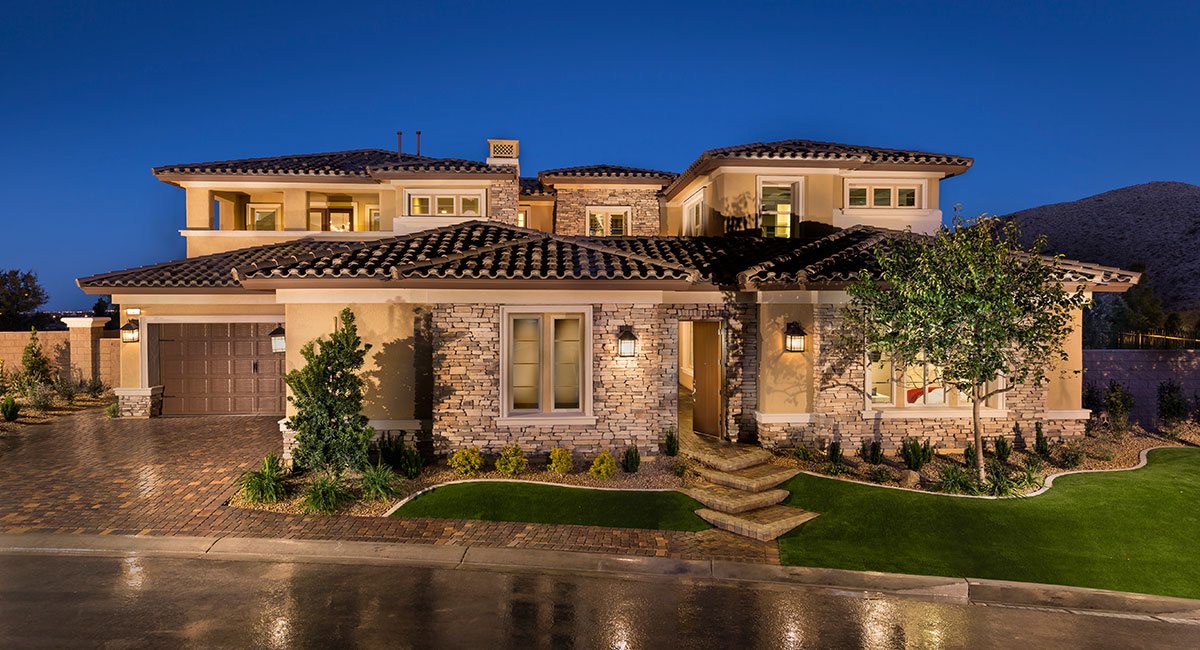 Get Up To 50% Cash Back
Any real estate agent can show you homes for sale (this doesn't take much skill and is actually lots of fun) but does your agent have what it takes to get you the best deal? The true value of a real estate agent has little to do with driving you around. You need an assertive agent who can negotiate the best possible terms. When you use The Myers Team to purchase a NEW Las Vegas home, we will give you a commission rebate up to 50%.* Simply take us with you when you register or walk-in to the sales office and when the deal is done, we will give you a 50% credit from our commission proceeds. This can be applied towards upgrades, closing costs or even your first mortgage payment. Now you can afford that fireplace, upgraded flooring or fancy kitchen appliances.* (Restrictions apply. You must close escrow with The Myers Team. See terms below.) For resale homes, we offer a 20% rebate. Our services are 100% FREE for homebuyers. We will walk you through the process from start to finish and handle all the difficult paperwork. Here are some services we provide to ensure you are getting the best home at the best price.
1. Get Pre-Approved Before House Hunting
Before writing an offer, you should know exactly how much home you qualify for and what your monthly payments will be. There should be NO surprises. You will also need to take into consideration additional expenses, such as: property taxes, utility costs and homeowners' association fees. Buying more home than you can afford is an expensive mistake. Getting pre-approved saves you the grief of looking at homes that don't fit your budget. WARNING: Not all lenders are the same. DO NOT confuse a lender "pre-qualification" with an actual "pre-approval." What's the difference? Many lenders (even some of the big-name banks) will "pre-qualify" you over the phone, without pulling your credit or reviewing your financials. Until a lender obtains a copy of your credit report and reviews your financial documentation (i.e. tax returns, pay stubs, bank statements, W-2's, etc.), there is no guarantee that you actually qualify for financing. The numbers they provide (interest rate, monthly payment, etc.) are "estimates" and contingent upon getting fully approved. When you get "pre-approved," a lender will have you fill out a written loan application and review your income, debt and credit history. Getting "pre-approved" is the ONLY way to ensure that the interest rate and monthly payment amount you are quoted is what you actually receive. The Myers Team works with the BEST lenders in Nevada. Our preferred lenders offer the most competitive rates and close deals on time. Missed deadlines can squash your purchase and wind up costing you late fees, etc.
2. Visit at Various Times of Day
The windows that let in so much light during the day may be a peeping Tom's dream at night. That seemingly quiet residential street may transform each evening into a street full of parked cars and noisy neighbors. The adjacent school may seem like a nice perk if you're buying in the summer, but during the school year, daily playground noise and extra traffic may be more than you bargained for.
3. Look For Schools With High Test Scores


In most areas, this advice applies even if you don't have school-age children. Reason: When it comes time to sell, you'll learn that schools with good reputations and test scores are a top priority for many home buyers, thus helping to boost property values. The Myers Team will help you research test scores and school rankings for the area you wish to live.
4. Get a Home Inspection


Virtually all houses have defects, according to National Association of Exclusive Buyers Agents. Some will be obvious and most will be curable, however, knowing what needs fixing can help you prepare for costs you're soon to incur.
5. Never Buy a New Home Without Using a Real Estate Agent


Have you ever walked into a new home track and been greeted by those smiling, friendly sales people who offer you bottled water and cookies? Please don't be fooled. They don't represent you. They represent the builder. They are paid by the builder and their job is to get the best deal for the builder. Who is looking out for you? Who is going to ensure you are getting the best possible deal? For example, are you aware that you don't have to use the builder's preferred lender? What if you can get a better interest rate and monthly payment by using your own lender? Did you know that the home price and upgrade costs are typically negotiable?
When you use The Myers Team to purchase a new home, it doesn't cost a dime. In fact, the builder pays all the Broker fees. If you don't use your own agent, most builders won't give you any type of credit. There is simply no financial benefit or advantage by going at it alone. Using your own agent is like having an "extra set of eyes" throughout the transaction so nothing gets overlooked. Remember, you can get a high school diploma with a passing grade of a "D." The same is true with building inspections. When you work with The Myers Team, we hold builders accountable so your home doesn't just "pass" inspection but gets built to the highest possible standards.
Buying a home in Las Vegas is different than other cities. Since our desert climate is hot, choosing the right upgrades can save you hundreds of dollars each month on your utility bill. We will review the energy efficient upgrades with you so you can make the best choices. Additionally, we will assist you in selecting the right lot. Homebuyers sometimes forget to check which direction a house faces and how it affects their daily routine. For example, if your master bedroom faces east, be prepared for early morning sunshine while you're trying to sleep. Are you planning on having a pool? If your backyard faces east, prepare for shade when swimming during summer afternoons. If you prefer all day sunshine, then southern exposure might be a better option.
Don't be fooled by free cookies. Free buyer representation with The Myers Team beats free cookies any day! Additionally, we will contribute 50% of our commission proceeds towards your closing costs, upgrades or first mortgage payment.* Let us get you the best deal!
6. Ask for Copies of Utility Bills


You may love the high ceilings and large glass windows, but what effect will they have on your winter and summer utility bills? Ditto for the water bills you'll pay to maintain the landscape. We will ask seller's to provide copies of their utility bills, especially during peak summer months. An energy efficient home can easily save you $500 or more on your monthly expenses, which is an important consideration when buying a home.
7. Explore the Surrounding Area


If you're not just making a cross-town move, you may not be aware that only three blocks away, this pretty neighborhood backs up to a commercial area or a part of town you may not feel comfortable with. If the home is near an airport, air force base, fire station, police station, hospital or railroad tracks, expect to hear trains, planes or ambulances throughout the day and night. Make sure you're not too close to an agricultural area (such as the Pig Farm in North Las Vegas) that may generate odors or kick up dust or other airborne problems.
8. If You Can't Put 20 Percent Down, You May Still Qualify for a Loan


The Myers Team are not lenders; however, we have spent the past decade finding the BEST lenders in the country and making them a valuable part of our team. NOT ALL LOAN OFFICERS OR LENDERS ARE CREATED EQUAL. Some are actually compensated by talking you into a higher interest rate. Who can you trust? Our preferred lenders are the best in the business. The rates and products offered by our lenders practically have no competition. After closing over $300 Million in Las Vegas Real Estate, we have learned which lenders to trust...and who to avoid.
9. Research the Neighborhood


There are a variety of websites which show where registered sex offenders live. Wouldn't this be a good thing to check before buying a home? Additionally, local law enforcement can provide you with information regarding crime statistics in the neighborhood you wish to live. Furthermore, it's always a good idea to talk to the neighbors. Do most of your neighbors own their own homes or are they tenant occupied? Research is always a good thing, especially when choosing a place to live.
Contact Us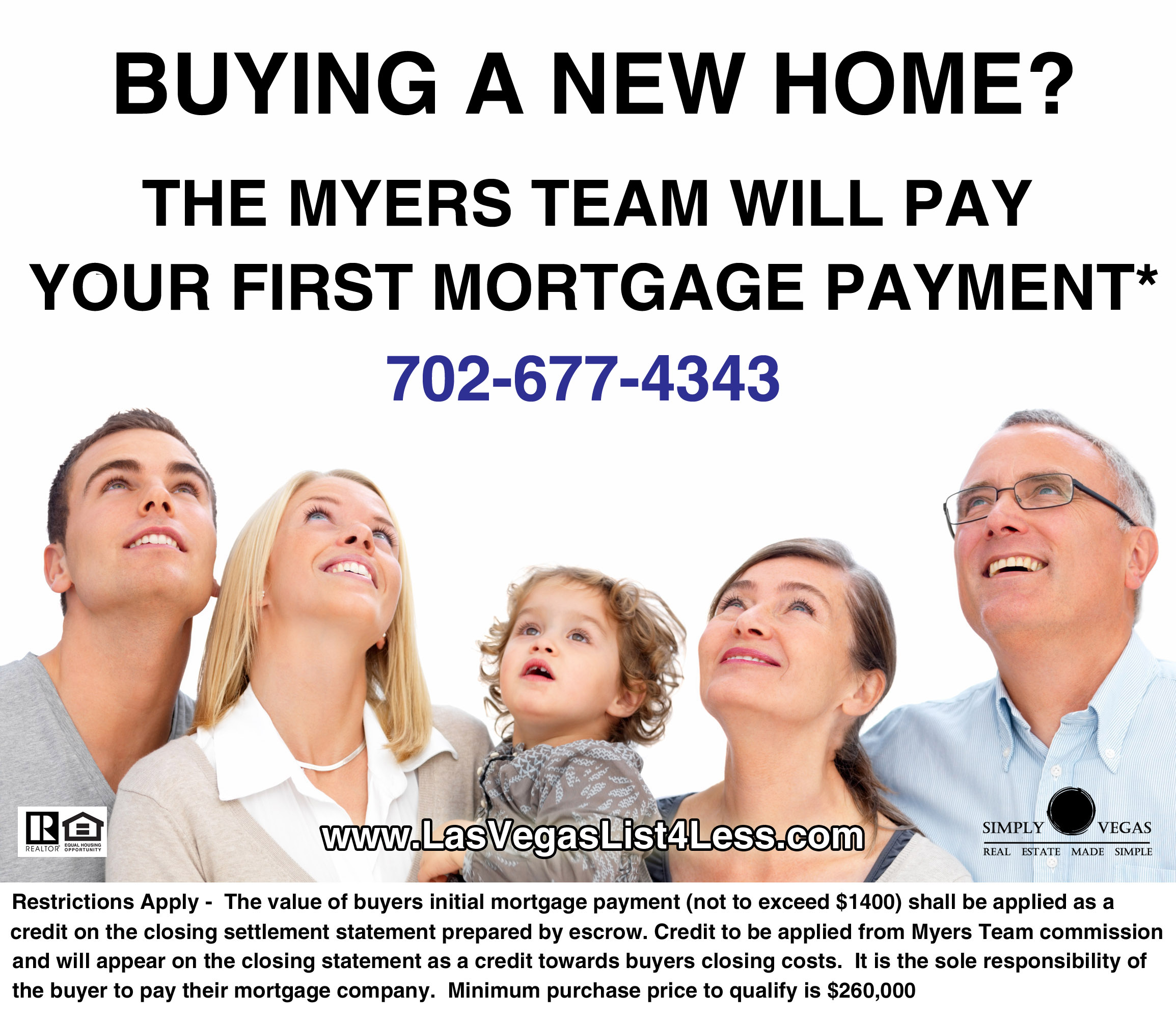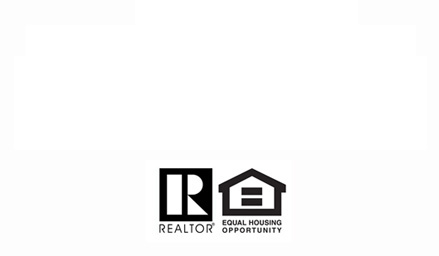 *Commission rebates shall be applied as follows: 50% for new builder homes and 20% for resale homes. These credits will show as a credit on the closing settlement statement prepared by escrow. Credit shall be applied from the Myers Team commission(s) and will appear on the closing statement as a credit towards buyers closing costs. In order for buyer to receive a credit, escrow must close with Francoise Myers name appearing as the buyers agent on the purchase agreement. It is the sole responsibility of the buyer to pay their mortgage company for the initial payment and all subsequent payments. Minimum purchase price to qualify for rebates is $260,000. "New homes" shall be defined as new construction homes or builder standing inventory homes. Commission is typically calculated on the base home price before upgrades. "Resale homes" shall be defined as pre-owned homes and will receive a 20% commission rebate. Any credits for transactions under $260,000 must be approved by The Myers Team and shall be applied at their sole discretion. This promotion begins 6/17/2017 and may be terminated any time thereafter. The Myers Team are not lenders or mortgage Brokers. #1 Status is based on production by non-lawyer affiliated Realtors and Brokers since 2007. The information provided is obtained from public records, it is deemed reliable but not guaranteed. Myers Team agents are NOT lawyers, nor qualified to give legal advice of any nature. The Myers Team are NOT accountants, lenders, CPA's nor qualified to give tax advice. This web site is not intended to offer legal advice and all information contained in this web site is for information purposes only. All Myers Team clients are encouraged to seek the advice of a qualified CPA for any tax related questions. All of the information contained in this web site is subject to change. All site software, design, text, images, photographs, illustrations, audio clips, video clips, artwork, graphic material, or other copyrightable elements, and the selection and arrangements thereof, and trademarks, service marks and trade names (the "Material") are the property of The Myers Team™ and/or its subsidiaries, affiliates, assigns, licensors or other respective owners and are protected, without limitation, pursuant to U.S. and foreign copyright and trademark laws. The Myers Team™ hereby grants you a personal, non-exclusive, non-assignable and non-transferable license to use and display, for noncommercial and personal use only, one copy of any material and/or software that you may download from this Site, including, without limitation, any files, codes, audio or images incorporated in or generated by the software provided that you maintain all copyright and other notices contained in such Material. You agree not to reproduce, modify, create derivative works from, display, perform, publish, distribute, disseminate, broadcast or circulate any Material to any third party (including, without limitation, the display and distribution of the Material via a third party web site) without the express prior written consent of The Myers Team™. Use of http://www.NevadaShortSaleInfo.com and/or http://lasvegaslist4less.com and/or its licensors' Material is only permitted with their express written permission. You further agree that you will not disassemble, decompile, reverse engineer or otherwise modify the Material. Any unauthorized or prohibited use may subject the offender to civil liability and criminal prosecution under applicable federal and state laws.