LAS VEGAS TOP REAL ESTATE AGENTS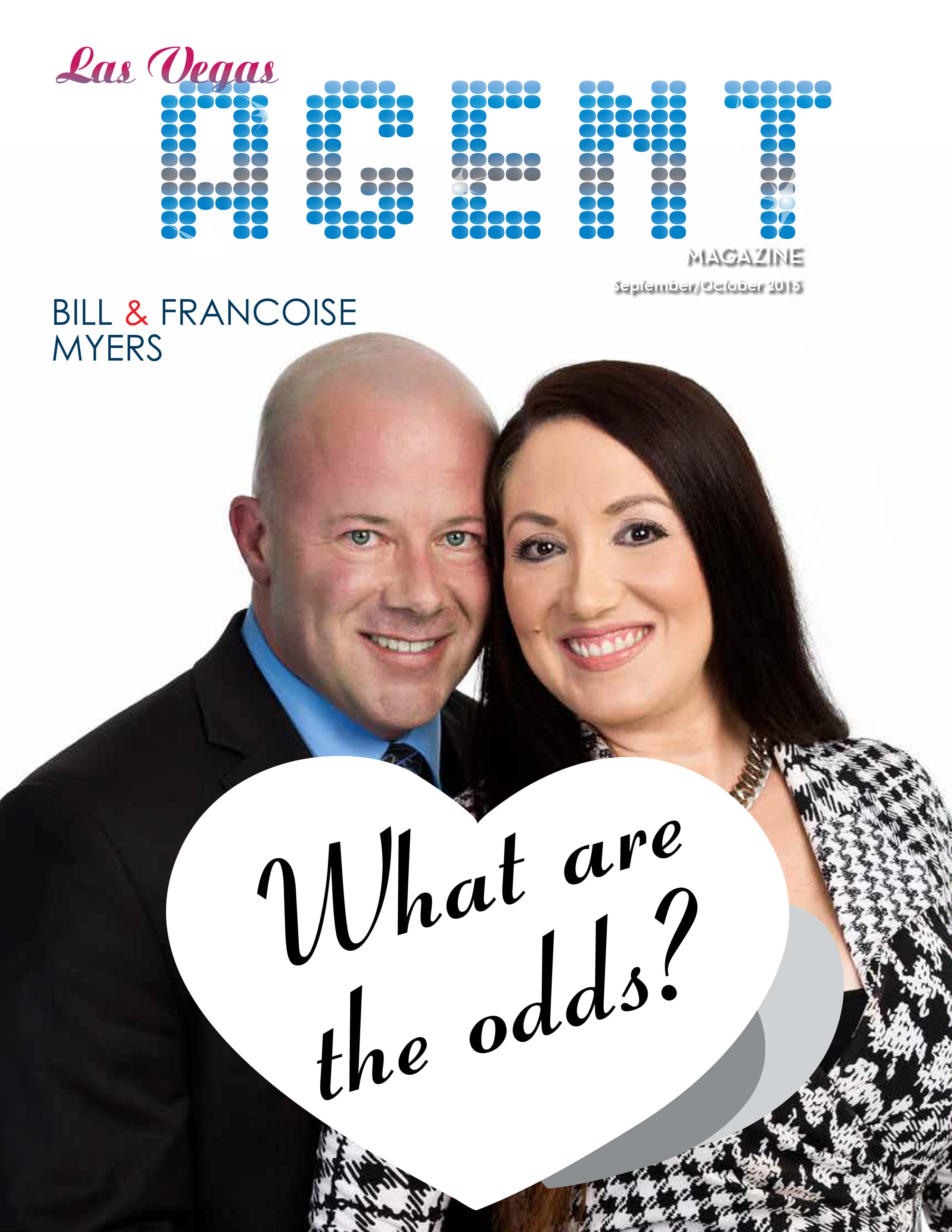 COVER STORY SEPT - OCT 2015
ABOUT THE MYERS TEAM
The Myers Team is nationally recognized as one of the most influential figures in Real Estate today. They have been featured in a variety of media publications, including the Las Vegas Review Journal and Las Vegas Agent Magazine. They have appeared on the ABC and CBS Evening News. They have been guest speakers at Real Estate conventions and for Fortune 500 Companies. They have worked with renowned Real Estate Attorneys and been called upon multiple times for their expertise. They have consistently broken Real Estate sales records in Nevada and are considered by most experts to be "industry leaders." While The Myers Team handles all types of Real Estate transactions, their primary area of expertise is Seller representation.
ABOUT BILL MYERS:

Bill's career began in Southern California. He is originally from the San Gabriel Valley and graduated from Arcadia High School in 1985. In 1990, he graduated from California State University at Northridge with a degree in Communications. Additionally, he did competitive debate. Bill went into restaurant management and became a General Manager by the age of 26. After a series of promotions, Bill successfully ran several restaurants in the Bay Area and lived in the wine country. Bill was eventually enticed to move to Las Vegas and in 1998; he was responsible for opening four restaurants at Mandalay Bay, and assisted in the opening of one of Las Vegas first major nightclubs, Rum Jungle. It was a huge success and helped create the nightclub frenzy in Las Vegas. Shortly after opening Mandalay Bay, he was recruited by Caesars Palace to open their biggest restaurant Café Lago. This is where he met Francoise. In December of 2016, Bill published his first book titled, "Clients Are Everywhere. How To Find Them in the Internet Age." His book immediately made the Amazon Top 100 Best Seller List. The Myers Team has appeared in the Las Vegas Review Journal, in addition to CBS Evening News. In 2015, they were featured on the cover of Las Vegas Agent Magazine. Myers has worked with several prominent Las Vegas Real Estate Attorneys providing his real estate expertise when requested.
ABOUT FRANCOISE MYERS:

(Pronounced, "FRAN-SWAZ") Francoise was born in Havana, Cuba. She graduated from the University of Havana with a degree in Biology. She continued her education and received a Master's Degree in Genetic Engineering. Francoise was hand-picked by the Cuban Government to work at the Genetic and Biotechnology institute in Havana for AIDS research. Francoise's father was the Director of the Cuban Seafood Industry and reported directly to Fidel Castro. Francoise was almost jailed several times for refusing to attend communist rallies. As a result, the Cuban Government wouldn't let her attend medical school. She defected to Spain in 1992 and became a Spanish citizen. She bartended at a nightclub in Seville for two years, in order to save enough money to enter the United States legally. Francoise arrived in the United States in 1994. She lived in West Miami and worked two jobs. She moved to Las Vegas in 1995 and got a job at Caesars Palace in the Housekeeping Department. She attended UNLV to study English and quickly moved up the ranks. She has worked as a maid, Blackjack Dealer, Craps Dealer, Casino Host, and eventually worked her way up to the Food and Beverage Department, where she met Bill in 1999. She was promoted to "Neros Steakhouse" where she held the Maitre'd position until 2007. Regular customers of hers included Celine Dion and her husband Rene, Brittany Spears, Al Pacino, Elton John (and his entire band), and Jon Bon Jovi. Francoise obtained her Real Estate license in 2005. Together with Bill, they created the "nationally acclaimed" Myers Team, and built their business helping casino employees buy and sell homes.
Bill and Francoise worked with Century 21 for over nine years. They are seven time recipients of the prestigious "Centurion Award." While at Century 21, The Myers Team consistently ranked in the Top 1% of all Century 21 Agents Worldwide. Today, The Myers Team has three offices with Simply Vegas Real Estate. Offices are located in Summerlin, Green Valley and Central Las Vegas. The Myers Team has sold thousands of homes and continue to be top producing Las Vegas agents.
Bill is a cancer survivor. He is also an Eagle Scout. In addition to their Real Estate business, Bill and Francoise still find time to raise five beautiful children. Bill and Francoise are available for seminars and guest speaking engagements.
Bill and Francoise Myers
(702) 677-4343 | Direct
(702) 946-1217 | Efax
Email: SinCityBroker@gmail.com
........................................................................................................................................................
MYERS TEAM BUSINESS PARTNERS
ROBERT B. NOGGLE ESQ.
Noggle Law PLLC
Servicing Real Estate, Business and Personal Law including Short Sales all facets of distressed properties, debt issues, business licensing and personal planning.
Robert B. Noggle, Esq. has over twenty-five years of experience in real estate and commercial lending with a focus on cost effective solutions and individual client service. Mr. Noggle is a published author, guest speaker and continuing education instructor in all areas of real estate.
Mr. Noggle is a frequent continuing education instructor for the real estate industry on the topics of Short Sales, Nevada Foreclosure, Nevada Law & Legislation, and Internal Revenue Code 1031 Tax-Deferred Exchanges. He has presented educational programs to Attorneys and CPAs, and presented at The Las Vegas Metro Police Department, The Lied Real Estate Institute and The Federation of Exchange Accommodators.
Mr. Noggle began his career in private practice in Portland, Oregon. He transitioned to corporate practice serving as General Counsel for two different commercial asset-based lenders. He served as the Chief Operating Officer where he increased profitability for a privately held company that was first acquired by a subsidiary of the utility Washington Water Power, and then by Textron Financial a Fortune 500 company. In 1999, Mr. Noggle moved to Las Vegas, Nevada where he held several executive level positions with title and escrow and 1031 tax deferred exchange companies within the real estate industry.
Mr. Noggle earned his undergraduate degree from the University of Oregon; and later obtained his Juris Doctor from Lewis & Clark Law School in Portland, Oregon. He was a staff member of The Environmental Law Review while attending law school and published an innovative municipal energy conservation ordinance. Mr. Noggle was admitted to practice law in the State of Oregon in 1980 and the State of Nevada in 2009.
........................................................................................................................................................
ANA MORALES
Alterra Home Loans
* Licensed Loan Consultant since 2004
* Licensed in Nevada and California
* Bachelors Degree in Business Administration
* Graduate from Choice Center University
* President for NAHREP Nevada Chapter in 2013
Direct- 702-475-8996
Toll Free- 888-650-1842
Fax- 866-524-5690
E-mail- amorales@goalterra.com
NMLS #335932 & State #26601
........................................................................................................................................................
Home Inspection Services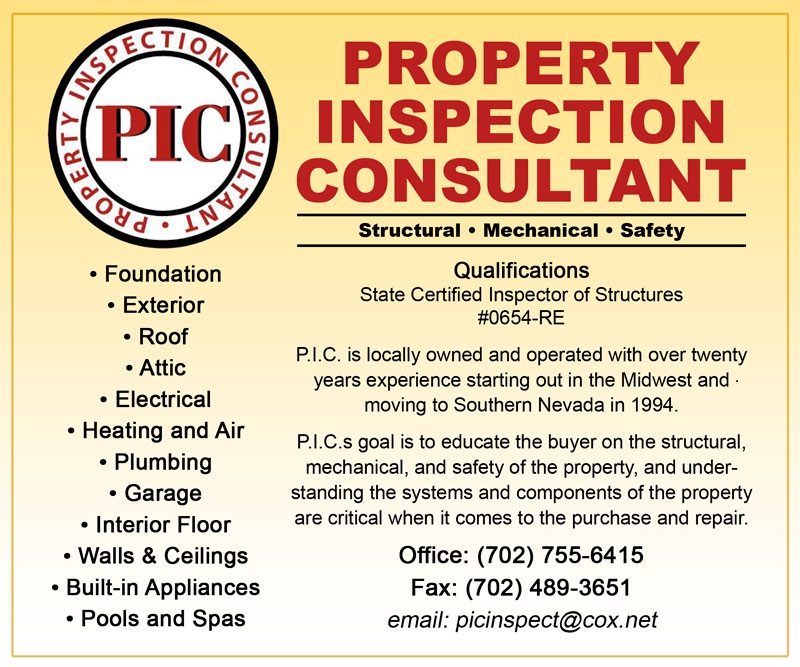 .......................................................................................................................................................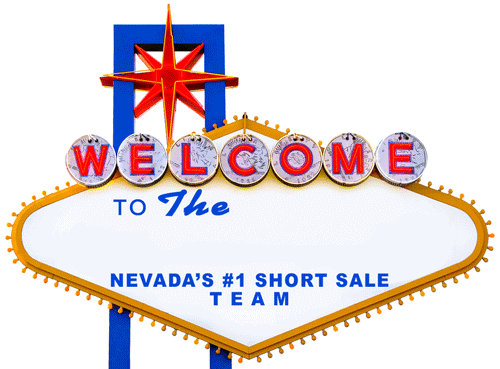 * #1 Status is based on production by non-lawyer affiliated Realtors and Brokers from January 1, 2007 through December 31, 2012. The information provided is obtained from public records, it is deemed reliable but not guaranteed. The Myers Team are NOT lawyers, nor qualified to give legal advice of any nature. The Myers Team are NOT accountants, CPA's nor qualified to give tax advice. This web site is not intended to offer legal advice and all information contained in this web site is for information purposes only. All Myers Team clients are encouraged to seek the advice of a real estate attorney, and/or a qualified CPA. All of the information contained in this web site is subject to change. All site software, design, text, images, photographs, illustrations, audio clips, video clips, artwork, graphic material, or other copyrightable elements, and the selection and arrangements thereof, and trademarks, service marks and trade names (the "Material") are the property of The Myers Team™ and/or its subsidiaries, affiliates, assigns, licensors or other respective owners and are protected, without limitation, pursuant to U.S. and foreign copyright and trademark laws. The Myers Team™ hereby grants you a personal, non-exclusive, non-assignable and non-transferable license to use and display, for noncommercial and personal use only, one copy of any material and/or software that you may download from this Site, including, without limitation, any files, codes, audio or images incorporated in or generated by the software provided that you maintain all copyright and other notices contained in such Material. You agree not to reproduce, modify, create derivative works from, display, perform, publish, distribute, disseminate, broadcast or circulate any Material to any third party (including, without limitation, the display and distribution of the Material via a third party web site) without the express prior written consent of The Myers Team™. Use of http://www.NevadaShortSaleInfo.com and/or http://www.VegasShortSaleInfo.com and/or http://lasvegaslist4less.com and/or its licensors' Material is only permitted with their express written permission. You further agree that you will not disassemble, decompile, reverse engineer or otherwise modify the Material. Any unauthorized or prohibited use may subject the offender to civil liability and criminal prosecution under applicable federal and state laws.

Myers Team Press Releases